FEATURE
Rita Strawberry Milk is a delightful and refreshing beverage that combines the sweet, fruity flavor of ripe strawberries with creamy milk. It's a favorite among kids and adults for its appealing pink hue and a perfect blend of sweetness and dairy richness. Rita Strawberry Milk is a versatile and nostalgic drink that can be savored or incorporated into various culinary creations.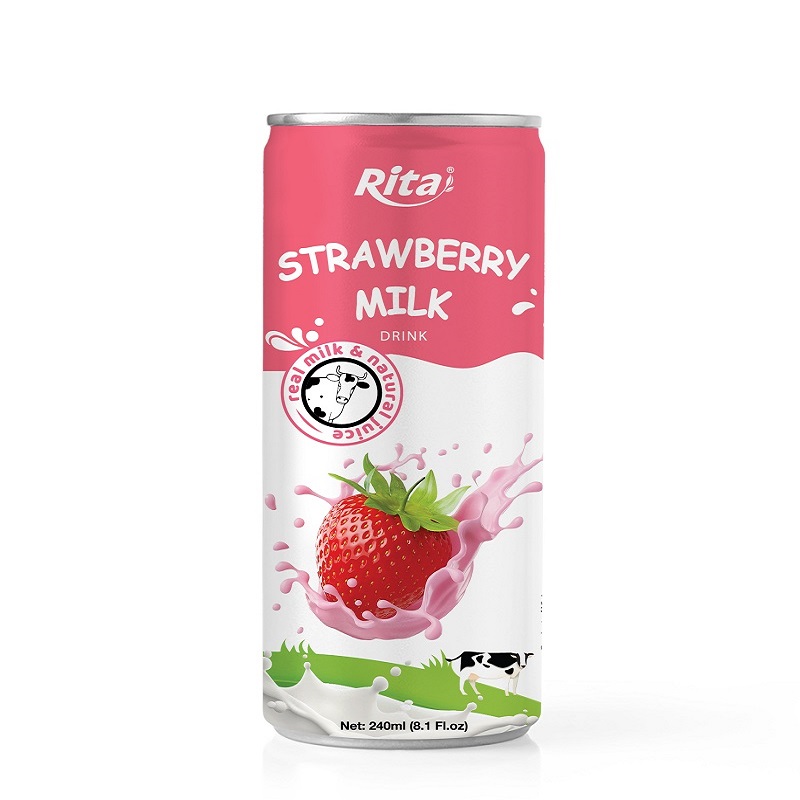 HEALTH BENEFITS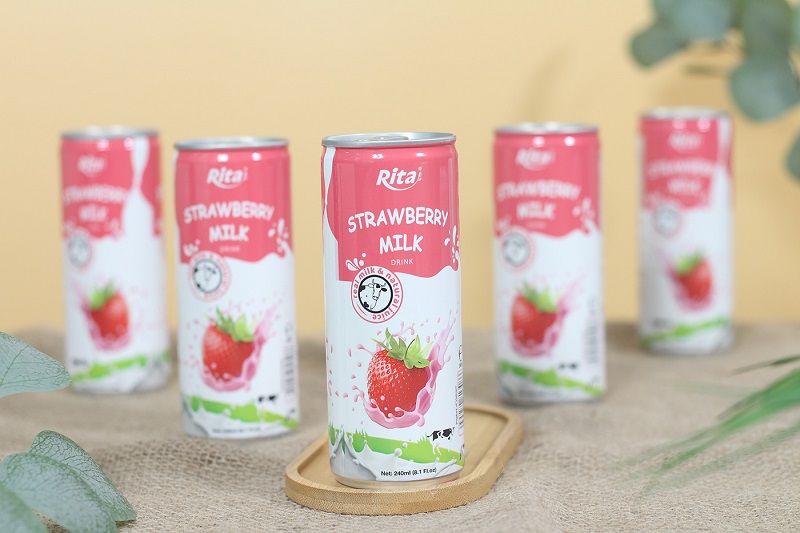 1. Nutrient-Rich
Strawberry milk contains essential nutrients in both strawberries and milk, including vitamins, minerals, and antioxidants. These can contribute to overall health and well-being.
2. Vitamins and Minerals
Strawberries offer valuable nutrients such as vitamin C, manganese, and folate, while milk supplies crucial components like calcium and vitamin D, supporting the health of your bones.
3. Antioxidants
Strawberries abound in antioxidants, including anthocyanins and quercetin, which can potentially shield cells from oxidative harm and lower the likelihood of chronic illnesses.
4. Hydration
The water content in strawberry milk can help with hydration, especially in hot weather.
5. Bone Health
Milk's calcium and vitamin D content can strengthen bone health, thereby reducing the potential risk of osteoporosis.
6. Immune Support
The vitamin C found in strawberries has the potential to enhance the immune system, aiding the body in its defense against infections.
7. Cardiovascular Health
Several studies indicate that the antioxidants present in strawberries may exert a favorable influence on cardiovascular health by diminishing the risk of heart disease.