CASHEW MILK WITH COFFEE FLAVOUR – DRINK HEALTHY, LIVE HEALTHY
FEATURES
Cashew nuts are nutritional because of having lots of vitamin E and a good source of minerals, particularly magnesium and zinc. They also are high in fat (around 50%). Cashew nuts in raw condition are a satisfying and nutritious snack. And now, we can enjoy cashew nuts in another delicious way: cashew milk.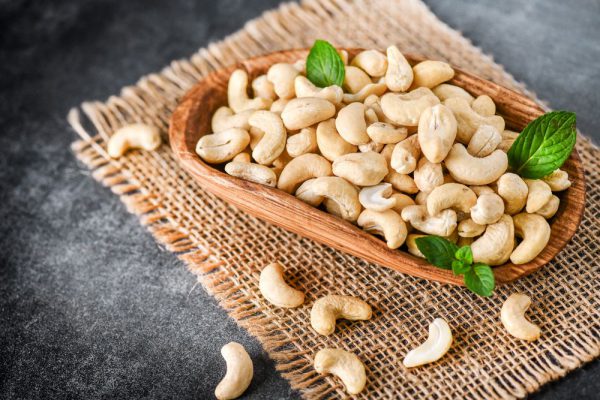 We blend high quality cashew nuts and water in a special recipe to create creamy, refreshing cashew milk. Our cashew milk is not ordinary cashew milk; it is cashew milk with coffee flavor. The combination of cashew milk and coffee creates a perfect and nutritious taste that is suitable for those who love milk made from nuts and coffee.
Cashew milk coffee is a delicious dairy-free alternative to traditional milk coffee. Here's a simple recipe to make a creamy and nutty cashew milk coffee drink:
Ingredients:
1 cup brewed coffee
1/2 cup unsweetened cashew milk
1/2 teaspoon vanilla extract
1/2 teaspoon honey or maple syrup (optional)
Cinnamon powder (optional)
Instructions:
Brew 1 cup of coffee using your preferred brewing method.
In a small saucepan, heat 1/2 cup of cashew milk over low heat until it is warm.
Add 1/2 teaspoon of vanilla extract and optional honey or maple syrup to the warm cashew milk and stir until everything is well combined.
Pour the brewed coffee into a mug.
Pour the warm cashew milk mixture over the coffee.
Sprinkle cinnamon powder on top for a hint of spice, if desired.
Stir everything together and enjoy your creamy and nutty cashew milk coffee drink!
Note: You can adjust the amount of sweetener and cinnamon to your preference. You can also use other nut milk, such as almond or hazelnut milk, instead of cashew milk.
HEALTH BENEFITS
Maintains blood pressure
Cashew milk is rich in magnesium and potassium. These minerals are helpful for keeping blood pressure in check.
Maintains blood sugar level
One of the ingredients of cashew milk is the anacardic acid that is vital in stimulating the uptake of circulating blood sugar resulting in better blood sugar control in the body.
Boosts immune system
Milk derived from cashews is loaded with antioxidants. The study shows that antioxidants help to reduce the inflammation in the body resulting in improved immunity.
Improves skin health
Copper is a major component of cashew milk. Therefore, drinking cashew milk can offer the benefits of consuming copper including the creation of skin proteins for optimal skin health. It also helps to produce elastin and collagen, two of the essential proteins that contribute to skin strength and elasticity.
Strengthens your bone
Thanks to the high presence of magnesium, potassium, and calcium, cashew milk can protect against bone demineralization.
Benefits to your brain
The brain highly relies on healthy fatty acids as it is mostly made up of fat. Cashew nuts are a major source of natural-plant based fat. Taking cashew milk on a regular basis can help aid in healthy aging, cognitive function and even regulation of mood.