FEATURE
We are introducing the taste of summer in a single sip – Melon Milk! Our Melon Milk is a luscious fusion of the finest, sun-ripened melon and creamy, smooth milk. With every indulgent gulp, you'll experience the sweet, aromatic essence of fresh melon perfectly complemented by the rich, velvety texture of milk. Satisfy your thirst and indulge in the irresistible flavor of Melon Milk – a sip that captures the essence of summer.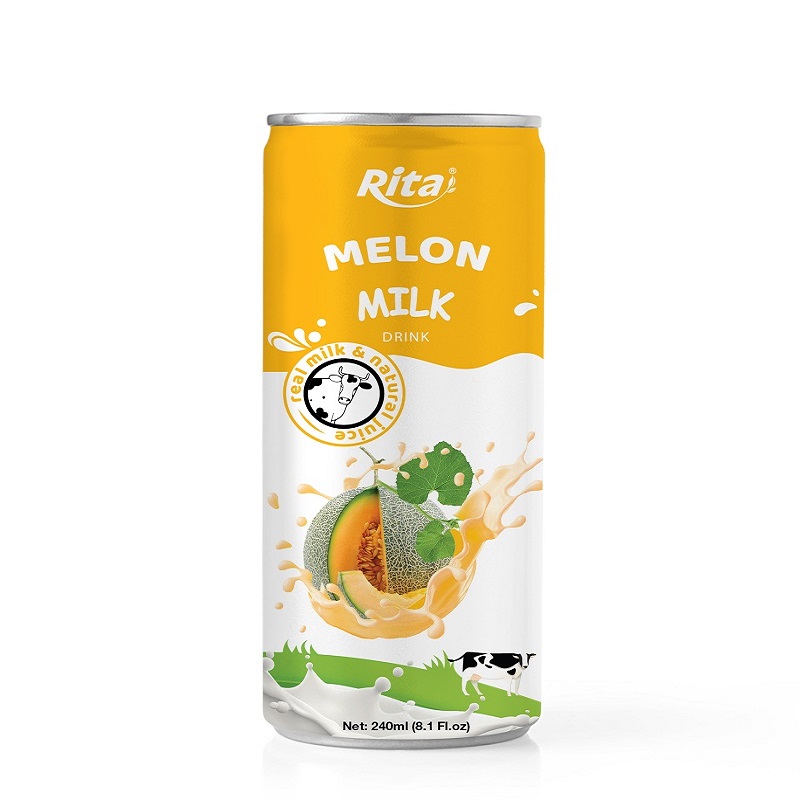 HEALTH BENEFITS
Melon milk offers several potential health benefits due to its combination of melon and dairy. Here are some of the advantages:
1. Hydration
Melon milk is a superb option for staying hydrated, especially during hot weather, as it boasts a substantial water content derived from melon and milk.
2. Nutrient-Rich
Abundant in vitamins A and C, melons offer a wealth of antioxidants that can bolster your immune system and contribute to your overall well-being.
3. Digestive Health
Melons, with their high fiber content, can aid in digestion and help prevent constipation.
4. Skin Health
The vitamins and antioxidants in melon milk may contribute to healthier skin by reducing the effects of oxidative stress and promoting a youthful complexion.
5. Energy Boost
The natural sugars in melon can provide a quick and easily digestible energy source.
6. Weight Management
Melon milk drink can be a satisfying, low-calorie alternative to sugary beverages, which may aid in weight management.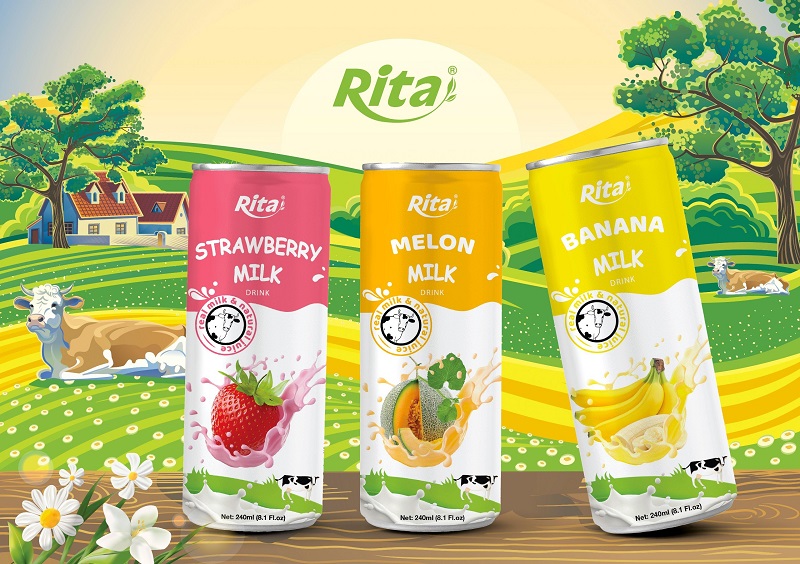 ALL BEVERAGE NATURAL FROM VIETNAM
We are Rita Food & Drink Co., Ltd. We bring you the fresh, healthy, Nutritional juice drink by applying creativity and innovation to natures bounty, since we are in the tropical region of Viet Nam.

+ Fruit Juice : Peach juice, Grape juice, Orange juice, Mango juice, Watermelon juice, Apple juice, Blueberry juice, Strawberry juice …
+ Energy Drink: Red bull,Monster ,Energy drink with fruit juice , Energy drink with coffee , Energy drink with CO2, Vitamin C …
+ Coconut Water: Coconut with fruit juice, Coconut with milk, Coconut water pure, Coconut have Carbonated …
+ Soft Drink:  Carbonated drink, Vitamin drink, Sport drink …
+ Aloe Vera Juice : Aloe Vera with fruit juice , Aloe Vera with milk , Aloe Vera have Carbonated …
+ Chia Seed , Basil Seed : Chia seed, Basil seed with fruit juice, Chia seed, Basil seed with aloe vera, Chia seed, Basil seed with milk…
+ Milk : Cashew milk, Milk with fruit juice,Walnut Milk , Coffee milk …
+ Tea Drinks : Honey tea, Tea with fruit juice , Kombucha tea, Ginger tea …
+ Coffee : Coffee latter, Coffee Cappuccino, Coffee mocha,Coffee caramel , Coffee with fruit juice , Coffee milk …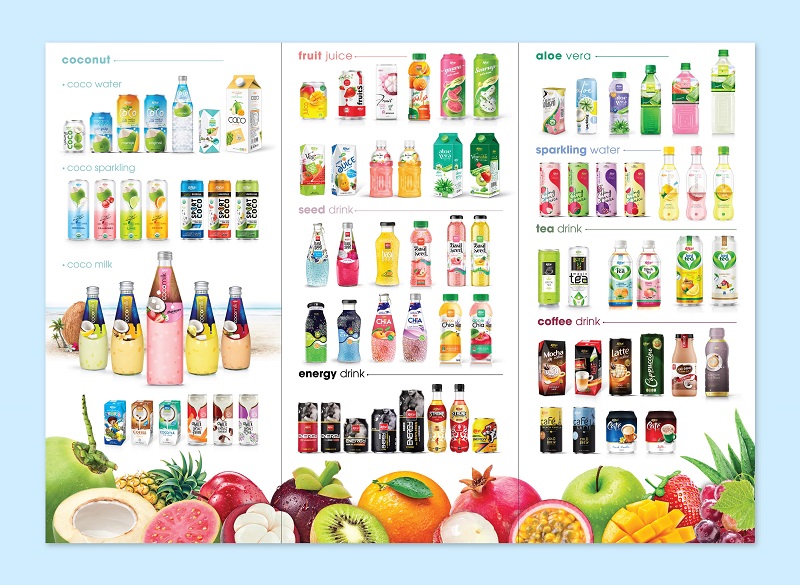 DISTRIBUTED ALL OVER THE WORLD:
With the comprehensive understanding in various ranges of Vietnam products and long-time experience in import-export sector, with our enthusiastic, determined team, we are proud to say that we have been shipping many Order to the USA, Canada, Europe, India , Pacific Island, Hong Kong, China , Singapore, Malaysia, Korea, Japan, Africa … Our customers are worldwide Dealer distribution, shops, restaurants , supermarkets …