ALMOND MILK – THE AMAZING FLAVOR AND HEALTHY MILK
FEATURES
Almond is one of the world's most nutritious and versatile nuts. Almond contains vitamins, minerals, protein, and fiber, etc. So they may offer a number of health benefits.
Our almond milk with original flavor is made by grinding real almonds, mixing them with water and then filtering the mixture to create a great tasting and healthy milk. Try our almond milk and get to know how delicious nuts are good for your body and mind.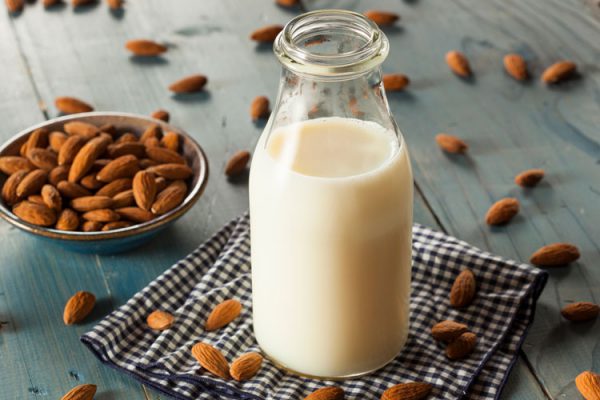 HEALTH BENEFITS
Strengthens the immune system
Almond milk is rich in vitamins A, D and E. So drinking it every day would be a great daily boost for the immune system.
Enhances heart health
Almond milk provides a much more heart-healthy base on having lots of nutrients that support the heart, such as magnesium, omega 3 fatty acids.
Strengthens skin health
Almond, as well as other tree nuts, is rich in vitamin E which helps to protect your skin from the sun and from cancer. Vitamin E also helps the body process collagen which is the most important protein involved in the maintenance of your skin.
Helps weight loss
Almond milk certainly contains a number of nutrients that are useful for helping to improve metabolism so that the body can burn calories more easily.
Helps manage blood sugar level
Almond milk is low in carbohydrates and doesn't have a huge impact on your blood sugar. The energy provided by almond milk will be used properly by the body without storing it as fat.
Enhances strength
Almond milk contains B group vitamins, which are important for energy metabolism. This nut milk also contains iron and riboflavin. Combined, these nutrients are involved in the maintenance of muscles.
Enhances digestion
Almond milk contains fiber which can be useful for improving your digestion. Fiber helps to clear the body of bile and toxic waste products and helps to improve nutrient absorption.