RED DRAGON FRUIT JUICE – SIMPLE INGREDIENTS, SIMPLE BEGINNING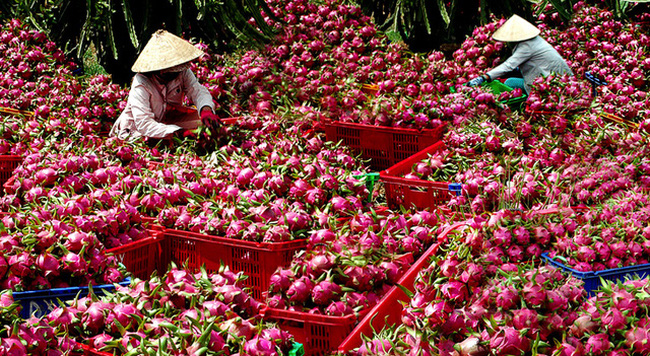 FEATURE
When you think of a "dragon" – it might be a brightly colored, fire-breathing creature with green scales.
And dragon fruit, otherwise known as pitaya, pitahaya or the Honolulu Queen, it has the same description kind of dragon. Of course, without fire-breathing.
Dragon fruit is a tropical fruit known for its vibrant red skin and sweet, seed-speckled pulp. Dragon fruit is low in calories but packed with several vitamins, minerals and beneficial plant compounds such as polyphenols, carotenoids and betacyanins.
Rita Dragon Fruit Juice is made from sweet and sour taste dragon fruit to ensure that our product will be enjoyed by everyone. This dragon fruit juice is packed with full of magical natural goodness from fibers, vitamins and antioxidants.
HEALTH BENEFITS
Manages sugar level
Like any other fruit juice, dragon fruit juice contains a moderate amount of fructose which is suitable for everyone trying to keep a healthy blood sugar level.
Acts as natural antioxidants
Thank a great source of antioxidants, dragon fruit juice helps fight all free radicals seeking to disrupt your body's functionalities. Antioxidants also keep your heart healthy.
Improves skin health
Red dragon fruit juice is high in the water that is suitable for keeping your skin moisturized. Dragon fruit juice also contains vitamins, antioxidants, etc. are responsible for the production of collagen which helps your skin look tight and young.
Increases immunity
Dragon fruit is one of the top fruits that is packed with Vitamin C that helps in fighting with flu and other infections.
Lowers harmful cholesterol and keeps the heart healthy
Dragon fruit juice can help in lowering the bad cholesterol levels. The black seeds of dragon fruit help in delivering Omega-3 and Omega-6 fatty acids that help in reducing the risk of cardiovascular diseases.
Prevents cancer
Thank the high level of antioxidants, dragon fruit and its juice can help to prevent the development of cancer cells. It also helps to remove toxins from the body, and overcome various diseases such as appetite, nausea, vomiting, and fatigue.