FRUIT MANGO JUICE – THE TASTE OF "THE KING OF FRUIT"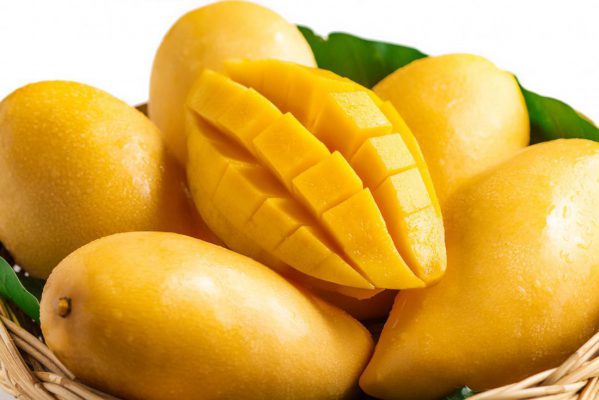 FEATURE
Mango is tropical fruit, that has a wonderful, sour and sweet taste. In some parts of the world, mango is called the "king of fruits."
In Vietnam, especially Mekong Delta where has accreted by alluvial soil of Mekong River, mango has the best flavor.
Our Mango Juice is used the best quality fruit which carefully picked from our cooperation farms. From collecting ingredients to final products, all steps are strictly supervised and controlled by the modern manufacturing and quality control systems from our factory.
Our Mango Juice is made base on a traditional recipe to ensure that each product has perfect balance between flavor and nutrition. Each bottle is rich in vitamins, antioxidants that are essential for a healthy human body.
HEATH BENEFITS
Mango juice is not only delicious but also good for health. Try our Mango Juice for yourself and get to know what nature provides to us!
Anticancer Potential
Mango juice is rich in antioxidant compounds including astragalin, methylgallat, isoquercitrin, fisetin, quercetin and gallic acid. All these compounds are considered to be effective for reducing the risks of breast, colon, leukaemia and prostate cancers.
Regulates Blood Pressure
Mango has potassium, which means mango juice can lower blood pressure. This will lower the strain on your cardiovascular system and reduce your risk of heart attack, stroke, and heart disease.
Improves Vision
Mango also has a significant amount of carotenoids and vitamin A. Vitamin A acts as the best defender against eye problems, dry eyes and night blindness in addition to promoting good eyesight.
Lowers Cholesterol Levels
Mango is rich in vitamin C. The pectin as well as Vitamin C mix to facilitate the body in reducing the serum cholesterol levels, particularly Low-Density Lipoprotein.
Prevents Anemia
Iron is s one of the most significant nutrients that is good for preventing anemia. You can provide your body a notable amount of iron by drinking mango juice every day. Mango juice is very good for pregnant women as they require a high content of iron.
Improves Skin and Hair Health
A very good source of Vitamin C in mango is an essential element for the growth of skin and hair. Vitamin C helps the body to make collagen, which can reduce wrinkles and anti-aging effects on your body.